Calling all mural artists!
This summer the Little Italy BIA is organizing three mural projects in our neighbourhood, a project in partnership with the City of Toronto.
Are you a mural artist? Do you want to paint our walls?
About the project:
The Little Italy BIA aims to create a unified approach in the theme of the murals going forward. As Italian heritage is a large part of our community, this is to be a big part of the theme of the art. As the community has also evolved into a more multicultural hub welcoming a variety of cultures to the neighbourhood we also want the mural to reflect this "old meets new" component.
Theme:
The theme of the murals are to reflect the Italian heritage of the community. Each mural is to tell a story while also contributing to the larger unified theme of murals in Little Italy.
Sites: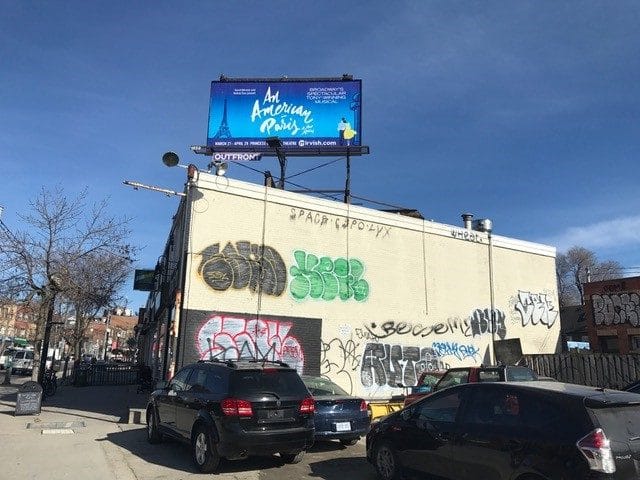 719 College St. (Wall of The Burgatory)
720 College St. (Alley behind Il Gatto Nero)
710 College St. (Alley behind Sicilian Sidewalk Cafe)
Specific theme:
Site 1: We want you, the artist to be creative and come up with a unique idea that will embody the neighbourhood. Think of this wall as a "Welcome to Little Italy" because of it's size and visibility.
Site 2: General neighbourhood theme. You have the opportunity to be creative and come up with the specifics of this mural.
Site 3: This idea for this mural will incorporate people in the neighbourhood of all ages enjoying gelato and tartufo (Italian cold treats). The mural will reflect the simple joy of enjoying something sweet in Little Italy. The mural will showcase that that simple enjoyment has not changed decades later, as those who were once children enjoyed ice-cream in our neighbourhood, now bring their grandchildren.
What we need from you, the artist:
Rendering of the project to be approved by the Little Italy Board of Management, The City of Toronto and the respective property owners.
A brief description of yourself, experience and previous work.
A sample portfolio of previous work.
Please submit in one PDF file.
*This is a paid project, more details on compensation will be provided once you submit your artwork.
Deadline:
Please submit your proposal by Friday, July 20 at 5:00 p.m. to Meghan at coordinator@TOLittleItaly.com.
Project Updated:
Deadline for Site 3 (710 College St.) extended to Friday, September 14. 
If you would like more details about this project or have any questions, please contact Meghan at coordinator@TOLittleItaly.com or 647.227.8040.