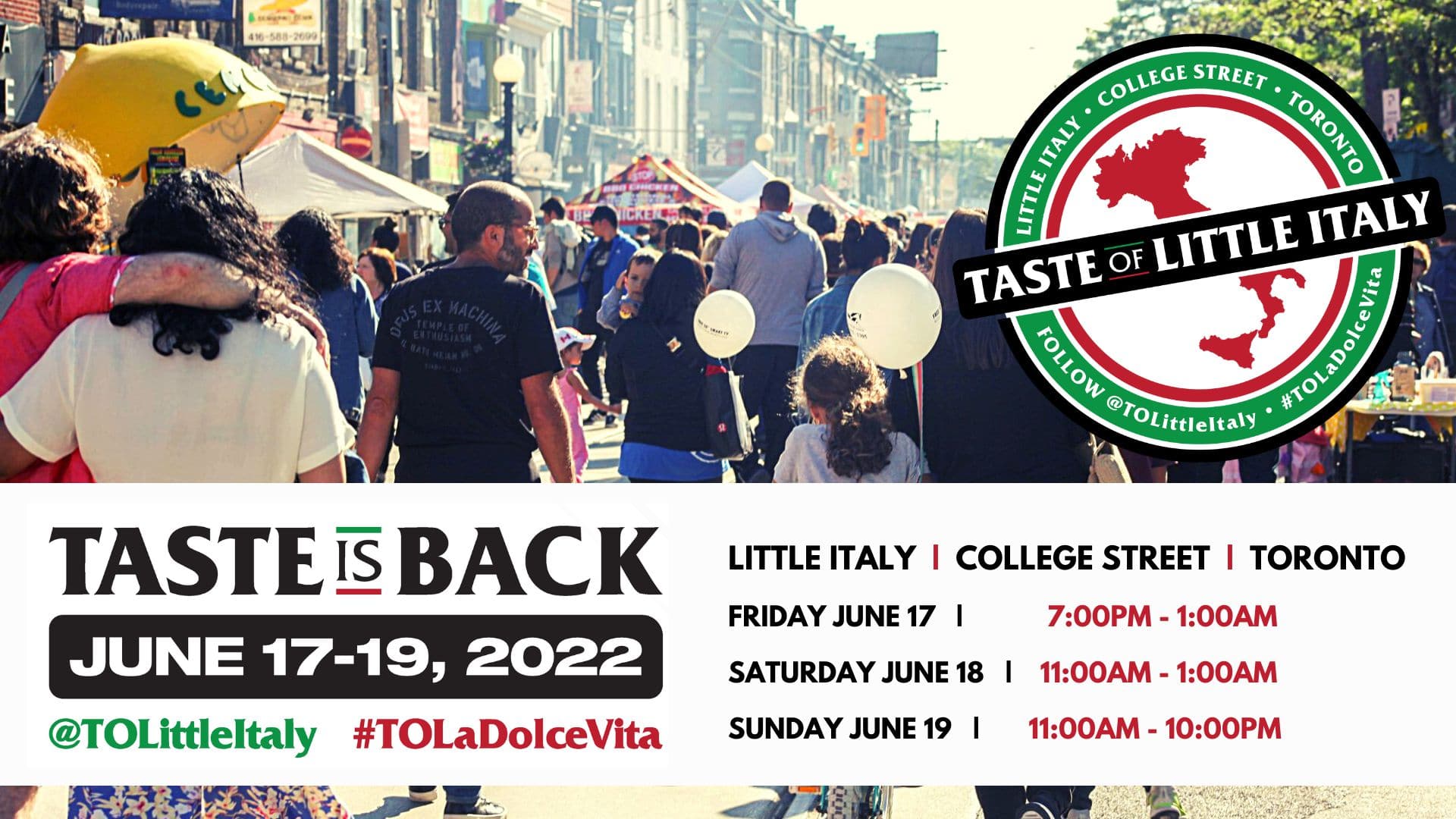 The Taste of Little Italy 2022
June 17th thru June 19th, 2022
Taste of Little Italy is back this year after a two-year hiatus!
The massive weekend festival will transform the heart of Little Italy into a bustling street festival. Located in the beautiful neighborhood of Little Italy on College St. in Toronto, Ontario. Enjoy live music on multiple street corners and on the main stage, extended patios, multicultural vendors, amazing food, and carnival rides. and new this year a learn-to-skate park.
Taste of Little Italy is an opportunity to capture and explore the tastes and sounds of Italy and more right in the middle of Toronto as College Street transforms into a classic Italian piazza! From restaurants and street vendors to the myriad of free tastings and samples, you won't leave unsatisfied. If you're looking for something a bit different, you won't be disappointed, as the festival is known for its diverse and multicultural food options.
It's the perfect social event for those looking for something to do in the city and best of all, it's FREE admission!

MAPENTERTAINMENTMERCHANDISESPONSORSROAD CLOSUREPOSTER

---
Road Closure
NOTICE OF ROAD CLOSURE
College Street • Taste of Little Italy
June 17, 18 & 19, 2022
Please be advised that COLLEGE STREET will be closed to traffic
from: Friday June 17 at 3:00 p.m. until Monday June 20 at 3:00 a.m.
between East of Shaw Street and West of Bathurst
for the 2022 Taste of Little Italy Festival.
A "Friendly Tow" service will begin removing vehicles from the festival route
on College Street at 3:00 p.m. on June 17. If your vehicle is on the Festival
route, it will be moved to a nearby location at no charge. You will be able to
locate your car by phoning 14 Division at (416) 808-1400.
There will be no parking or driving on College Street from:
Friday, June 17 at 3:00 p.m. until Monday, June 20 at 3:00 a.m.
The 506 streetcar will not operate on College Street during the Festival.
During the Festival, all side streets listed below will be two-way
regardless of signage and will have no access to College Street.
Crawford Street North to Dewson Street
Montrose Avenue North to Crawford Street
North Beatrice Street to Montrose Avenue & Beatrice Street South to Dundas Street
Grace Street North to Harbord Street & Grace Street South to Henderson Avenue
Clinton Street North to Harbord Avenue & Clinton Street South to Henderson Avenue
Manning Avenue North to Ulster Street & Manning Avenue South to Mansfield Avenue
Euclid Avenue North to Ulster Avenue & Euclid Avenue South to Dundas Street
Palmerston Blvd South to Dundas Street
Markham Street North to Ulster Street & Markham Street South to Dundas Street
For more information, please visit www.TOLittleItaly.com or follow us on Instagram @TOLittleItaly
Contact – Little Italy BIA: 647.227.8040 coordinator@tolittleitaly.com
We hope to see you at your neighbourhood festival!
---
The Taste of Little Italy 2022 – Opportunities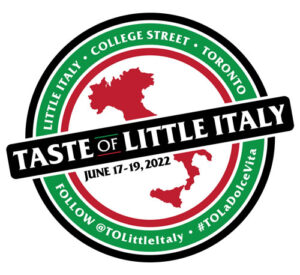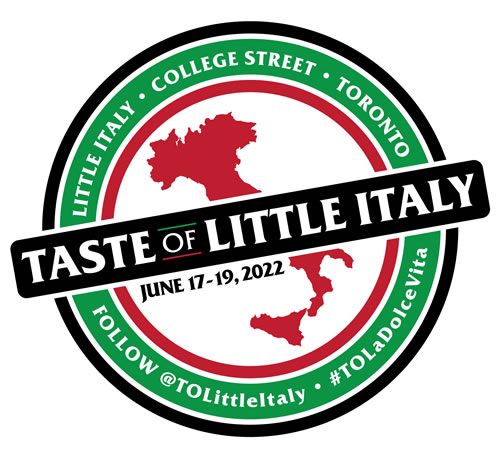 Vendors & Exhibitors
Sponsorship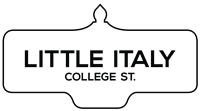 WEBSITE | HYPITCH.COM
SOCIALS | @HYPITCH
OFFICE | 416.388.2704
45 RONCESVALLES AVE. TORONTO, ON M6R 2K4